For all your customisation needs
07834 014 239
REVO
Yeovil and surrounding areas ONLY autohorised REVO dealer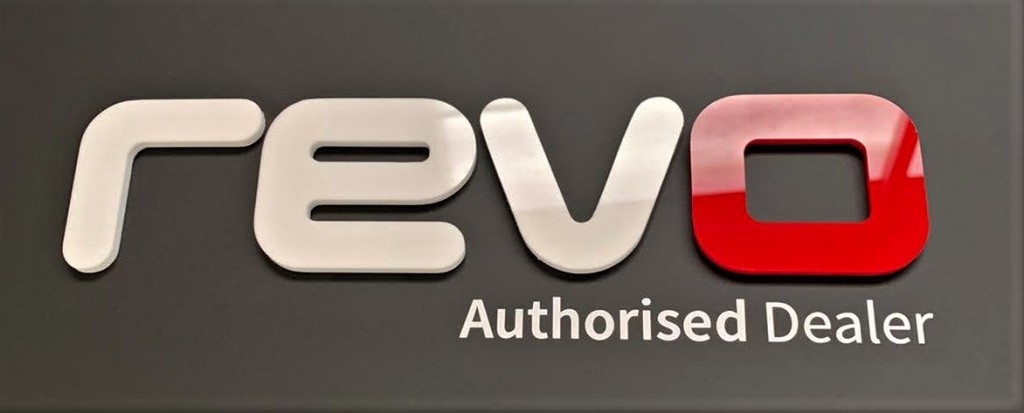 Most of today's modern engines  in cars and vans are controlled by the Engine Control Unit (ECU).  The ECU is essentially the vehicles brain.  Legislation dictates that the manufacturers take the stock engine and detune this to comply with the rules and regulations of each country where the vehicle is sold.  The good news is, this detuning process can be reversed, therefore returning  the engine back to the optimum performance. 
 Here at Eclipse Campers in Yeovil we are approved REVO dealers, we can take your vehicle in and remap within a few hours.
REVO
Established in 2002, Revo is the automotive aftermarket industry pioneer of delivering switchable performance re-map software to vehicle Engine Control Units (ECU) through the OBDII port. Over a decade on, Revo has extended its product ranges to cover Volkswagen Audi group and Ford vehicles. The company's reach is truly global, with distribution in over 40 Countries through an authorised network of over 400 Authorised Dealers and Performance Centres. Headquartered in Daventry, England nestling at the heart of the UK's motorsport triangle,
Revo Software and Hardware solutions work in harmony to unleash the true potential of your engine. Designed in-house using the latest technology and facilities, both the hardware and software engineers have extensive experience in their disciplines. Revo pride themselves on offering products that achieve the high performance demanded by their customers, whilst ensuring longevity and driveability are maintained.
Check out REVO website for more details!
Research & Development
Testing facilities at their UK Headquarters and US Development Facility, as well as a track office at Bruntingthorpe Proving Ground and Virginia Point Raceway, Revo are able to test their products extensively on and off track. Testing products in this way are paramount to ensuring that along with more useable power and torque comes refined drive-ability, something often overlooked.
On-Road Testing
Testing on a dyno will only ever tell part of the story. Revo believes in data-logging on the road and racetrack as well as testing in controlled dyno conditions, to give you a clearer picture of the performance you can expect. This plays an important role in the Revo development process, ensuring the highest quality products that perform where and when it matters most. This testing not only demonstrates what is capable using Revo products, which cover thousands of miles in a multitude of climates, but also ensures that vehicles perform in any scenario, from a trip to the local shops to an epic adventure in the Alps.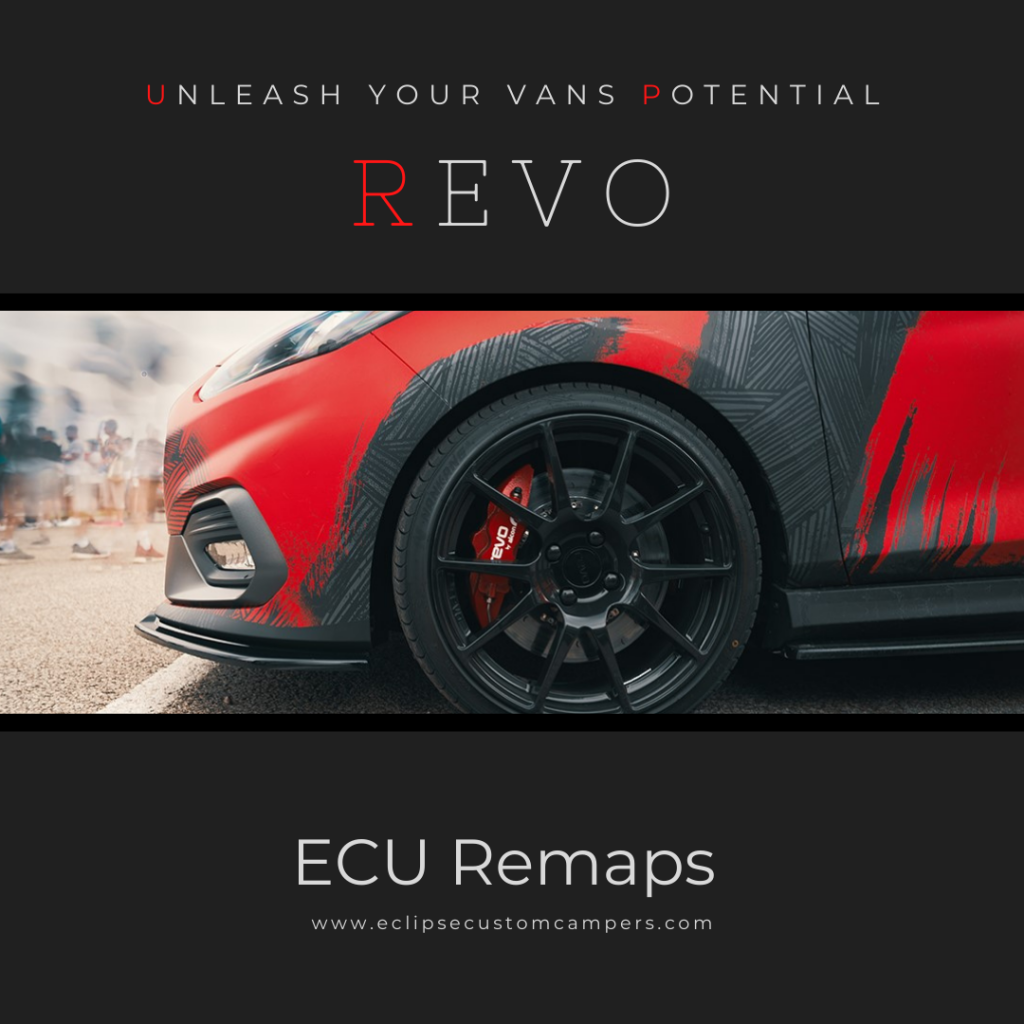 Revo Software
Modern engines are controlled by software installed on an Engine Control Unit (ECU), the 'brains' of the vehicle. Factory software is designed to give models consistency in performance, regardless of the country they are sold in, with power outputs segmented depending on the target customer, leaving lots of room for improvements.
All Revo performance Software is designed to safely enhance the driveability of your vehicle, giving access to more power and torque throughout the rev range while maintaining the extensive factory safety mechanisms.
Although Revo offers some of the most substantial performance increases on the market, peak figures form part of a much bigger picture and are never the sole focus during development. Revo Software offers a perfect balance of performance, economy, longevity and safety.
Development and testing of Revo performance software are done in a number of territories around the world, taking into account variations in atmospheric conditions such as altitude and temperature. The Revo R&D process is the most extensive and in-depth in the industry, giving you a product you can trust and an experience you won't forget.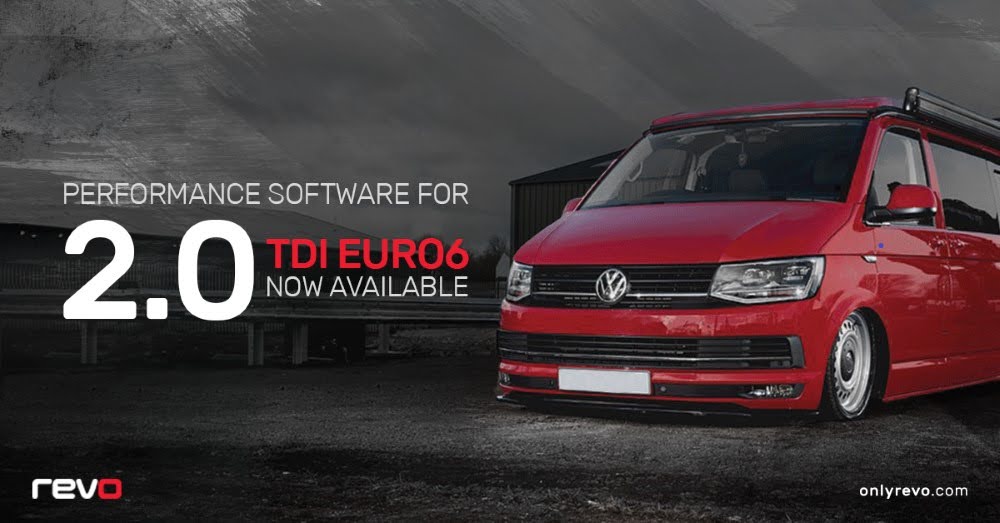 Revo Hardware
Revo offers a range of performance hardware upgrades to enhance your vehicle's performance such as big brake kits, air filter and intake kits etc.
All Revo hardware is designed and tested in-house by a specialist team of experienced engineers. Using state of the art prototyping equipment to aid the design process, and in-depth testing procedures the team are able to ensure the highest quality products.
Revo hardware is engineered to function at a much higher level than a standard component, designed to withstand a multitude of power outputs, should you want that little bit more power later on. Revo strives to produce beautiful products that work and fit seamlessly with your vehicle, offering an OEM+ look with aftermarket advantages.
VW Transporter Big Brake Kit
The Revo Big Brake Kit comes complete with everything required to upgrade your stopping power. With Calipers and discs manufactured by industry leaders Alcon® and a floating system designed by our in-house engineers, each kit includes everything you need in one box; brake lines, brake pads, floating discs, mono-bloc callipers, brackets and even brake fluid.
Available in BLACK, BLUE and RED.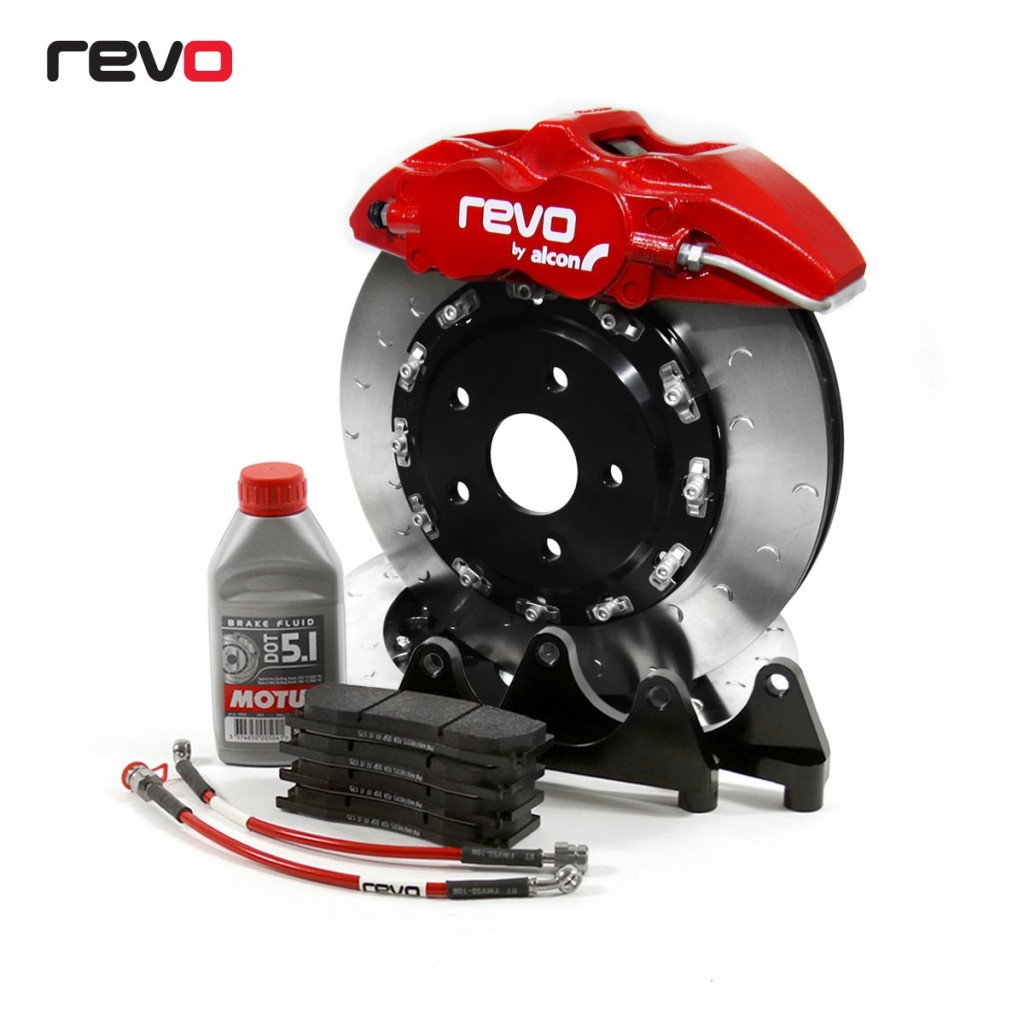 Our lightweight six-pot calliper is a single-piece aluminium Mono-bloc design. This design has been used to maximise rigidity, pedal feel and overall braking performance. The calliper incorporates a progressive six-piston setup to give great brake balance, and high quality seals increasing resilience to road salts and other corrosive elements.