For all your customisation needs
07834 014 239
WINDOWS
Windows will transform the look of a van, allow more light into the vehicle and improve the visibility from within. We can supply OEM VW glass but the most popular is our privacy glass in 90% tint, which is a high quality glass with a deep dark tint.  This glass provides a far greater privacy tint than the OEM VW. 
---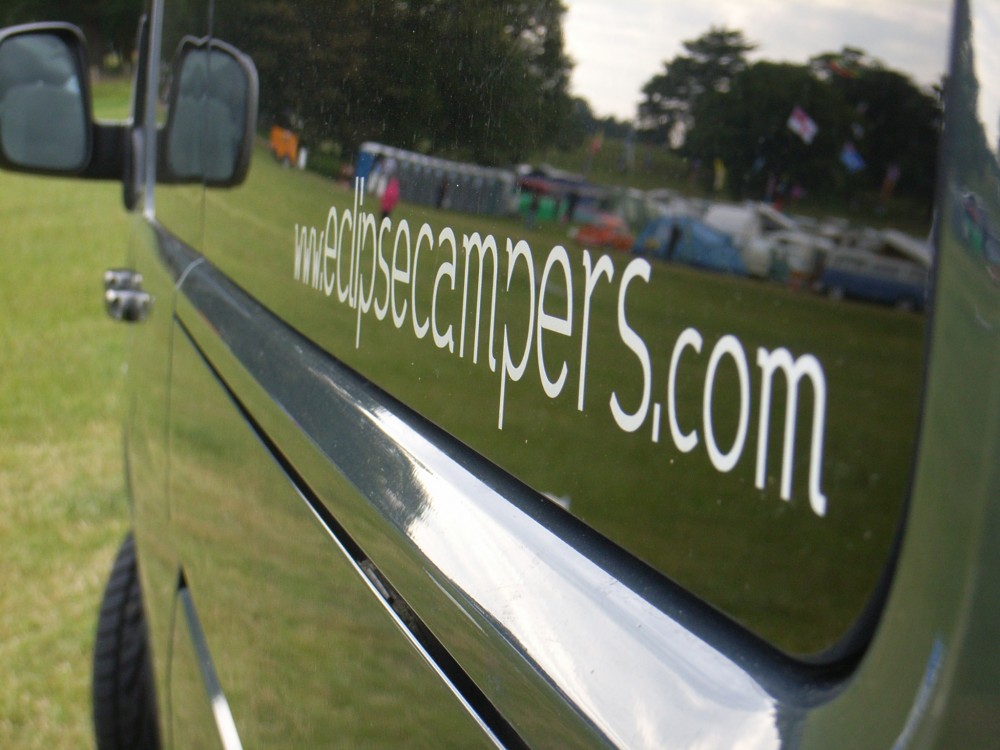 90% Privacy Tint glass is of the highest quality and has unique features, for example the opening window unit is unique as it does not have any visible drain holes. The glass is a proper 'Limo' tint. The light transmission level is just 10%. This means that 90% of the light does not pass thru the glass. You can see out from inside no problem, it's just very difficult to see into the vehicle.
We are fully aware of cheaper alternatives on the market, we have tried them, but they are not of adequate quality for us and therefore our customers.  If we are not happy, we will not sell them!! The light transmission on the cheaper imported Far East glass is 15 or 20 %. The size fit and finish as all 90% glass tint products is second to none.
The 90% tint glass is specifically designed for a van conversion and the screen printed black area around the glass is wider than a OEM glass. This means that you will not have the metalwork of the vehicle showing through the glass.
90% tint glass is available for SWB & LWB vehicles, fixed and sliding versions.  It is also available for other vehicles.  Please contact us for more information.
---
Fitting. 
It is important that this job is done correctly.  We bond all of our windows using the best adhesives and primers.  We will not rush this process allowing adhesives adequate time to cure.  We tend to remove the adhesive between the inner and outer skins where appropriate and re-bond whilst clamping the skins back together.  This provides a far neater appearance than the standard 'wide frame' as is encountered in panel vans. This attention to detail takes more time but the finishd results are worth the extra effort.  You can be confident that you receive the best job possible. 
---
| | | |
| --- | --- | --- |
| Description |   | Fitting |
| 90% Tint - Side windows |   |   £POA |
| 90% Tint – Side windows – with 1/2 slider |    |   £POA |
| 90% Tint – Tailgate |   |   £POA |
| 90% Tint – Barn Door |    |   £POA |